On tour in the USA, the Symphony Orchestra performed with Solomiya Ivakhiv, a violinist from Lviv currently living in the States.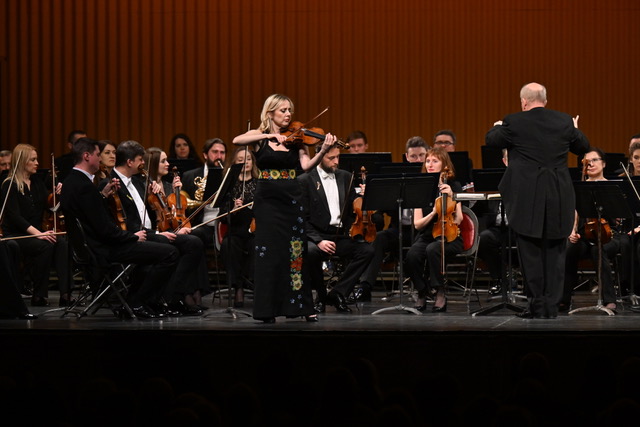 The 26th concert out of forty planned as part of the big tour took place at the main university of Connecticut, where Solomiya Ivakhiv is a professor of violin and viola. On stage, the artists performed the Violin Concerto by Max Bruch.
30 years ago, in 1993 when I was 12 years old, I performed for the first time with the Lviv Symphony Orchestra. Today, there are still two or three musicians here who played in the orchestra when I soloed with them. I am also very happy to see my former classmates and to welcome the musicians of Lviv to my "home" – in the main university of the state of Connecticut," said Solomiya Ivakhiv.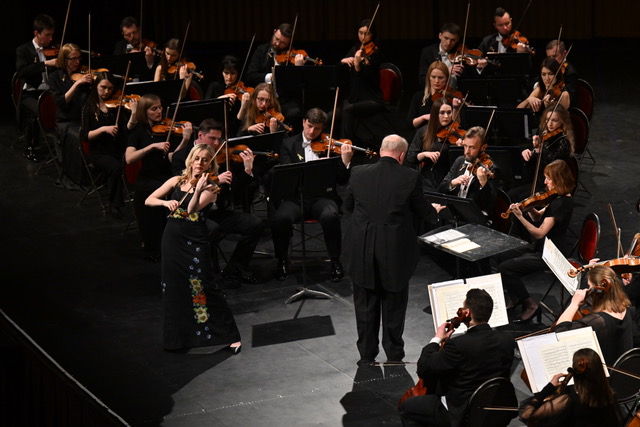 The orchestra once again performed under the baton of the principal conductor Theodore Kuchar in a hall full of listeners. And the violinist noted that "70% of the people who came to the concert are Americans. I am very pleased that the orchestra shows up at such a high level, and I am proud of our Lviv Philharmonic."