The program will unite internationally recognized artists and musical classics of the XX-XXI centuries.
Realizing the importance of popularizing Ukrainian music, the Lviv National Philharmonic Orchestra of Ukraine, led by the famous Polish conductor Vincent Kozlovsky, will present Oleksandr Shymko's concert overture "Exaltation". This work won the third prize in the All-Ukrainian Composer's Competition "Ukrainian Concert Overture" in 2021. Written especially for the 30th anniversary of Ukraine's Independence, the music seems to reflect the continuous, intense movement of national formation, leading to the omnipresent emotional fullness.
So it's no coincidence that another iconic opus appears in the program, "Tod und Verklärung" by Richard Strauss. Even the meaning of this title, "Death and Transfiguration", is thought-provoking because the soul of the sick artist, as mentioned in the symphonic poem by the composer, "leaves the body to find in eternal space the most glorious thing it could not fulfil here".
On the way from inspired exaltation to spiritual transformation, the program offers to focus on the Violin Concerto No. 2 by Pierre Wissmer, performed by Eva Zavaro. The violinist is one of the leading French performers of her generation, known for her victories at the Johannes Brahms International Competition (2018) and winning the Georges Enescu Prize (2016). From the first sounds, listeners will feel the philosophical depth of Wissmer's creative intention. Representing late Romantic and neoclassical styles, the author remains insightful even in the postwar 1950s.
Artists:
Eva Zavaro, violin (FR)
Lviv National Philharmonic Orchestra of Ukraine
Vincent Kozlovsky, conductor (PL)
Program:
Oleksandr Shymko. Concert overture "Exaltation" (2021)
Pierre Wissmer. Violin Concerto No. 2 (1954)
Richard Strauss. "Tod und Verklärung", op. 24 (1888–1889)
Festival live streams: https://youtube.com/playlist?list=PL5AOoxNABEn2QLU_zkUL52vUKyYY-HZ63
Profit from ticket sales will be donated to the Ukrainian Armed Forces, and charitable donations from online live streams will be used to support musicians who stay in Ukraine during wartime.
Bank details for charitable help.
It is a multi-currency account that accepts transfers in US dollars, euros and Polish zlotys.
Bank name:
JOINT STOCK COMPANY "THE STATE EXPORT-IMPORT BANK OF UKRAINE"
Lviv branch
Address of bank:
Ukraine, 79000, Lviv, 4, A.Mitskevich sq.
BIC (SWIFT) code (Bank identifier code):
EXBS UA UX
IBAN code (International Bank Account Number code):
UA07 322 313 00000 26 009 0000 40 819
Name of the account holder:
LVIV NATIONAL PHILHARMONIC
Address of the account holder
Ukraine, 79000, Lviv, 7 Tchaikovsky Str.
Purpose of payment:
Charitable help for musicians in Ukraine
With the support of: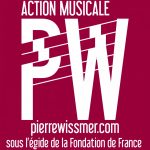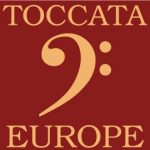 In partnership with: