On 27 June, at 18:00, the Philharmonic held a charity event dedicated to Constitution Day, organised by the Supporters of Ukraine Charitable Foundation. Famous musical groups performed in the Lyudkevych Concert Hall: INSO-Lviv Symphony Orchestra of the Lviv National Philharmonic, "Piccardiiska Tertsia", "Yagody" ethnic band, and "Fiji Band". The event was hosted by Dmytro Korneliuk.
In addition to the musical part, there was an auction and treats for the invited children who temporarily left their homes due to the war. Among the guests of the event were military personnel who continue to undergo rehabilitation.
The event raised UAH 80,000, which will be used to purchase VAC systems for our soldiers. The event also aimed to support Ukrainian culture and art.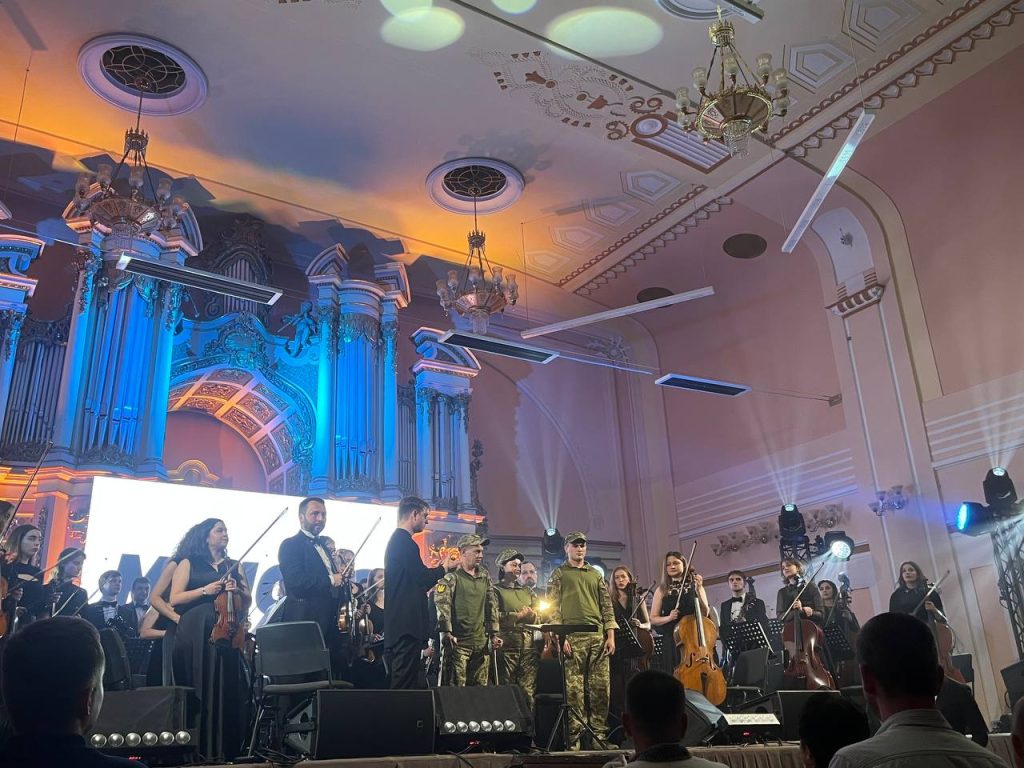 We congratulate Ukrainians on Constitution Day and urge them to respect the heritage of our Sate!