The Lviv Philharmonic invites you to honour the memory of the brilliant artist, its patron Myroslav Skoryk. We invite you to join a series of events dedicated to the birthday of the outstanding composer, who would have turned 85 this year.
Skoryk may be the best-known Ukrainian contemporary composer in the world, whose work includes original symphonic and opera works as well as extravagant miniatures of chamber music. He is the author of the newest spiritual hymn of Ukraine, Melody, as well as the masterpieces "Hutsul Triptych", "Carpathian Concerto" and concertos for solo instruments and orchestra.
On 13 July, the day of Skoryk's death, at 12:00, a wreath will be laid at his grave at Lychakiv Cemetery. In memory of the maestro, the famous soloist Sofia Soloviy and the Gloria Chamber Choir will perform.
In the evening, at 19:00 on the same day, the Philharmonic will hold the closing ceremony of its 120th anniversary season in the Lyudkevych Concert Hall. The event will have a charitable mission, as all the profits from the tickets will be used to help the Ukrainian Armed Forces, to buy a pickup for the 7th Carpathian Border Detachment.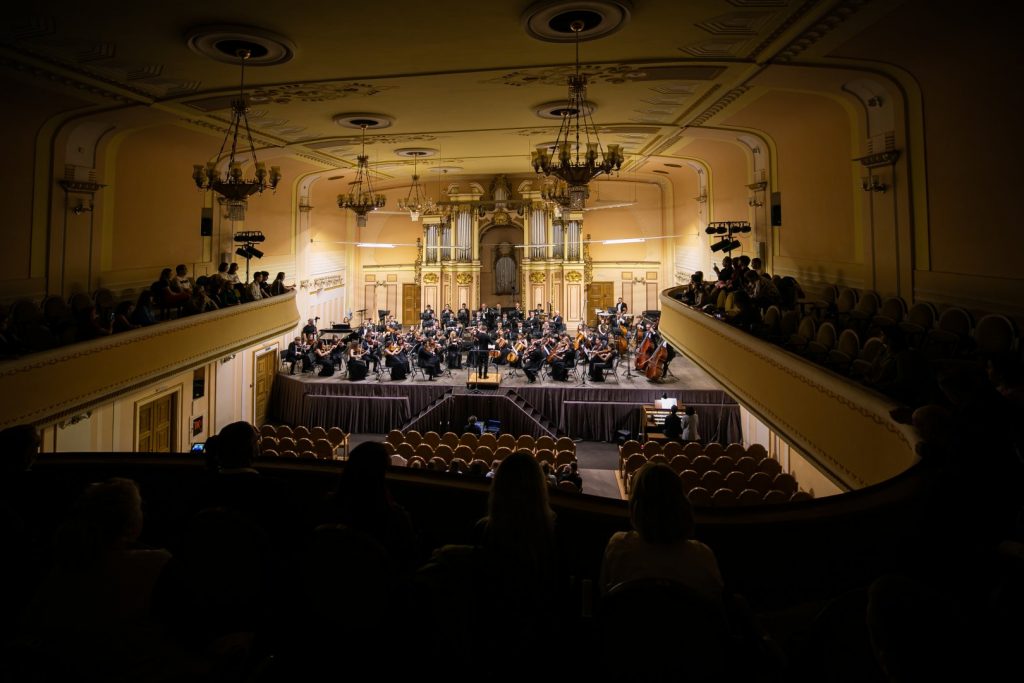 All the events of this season took place thanks to the protection of the Armed Forces of Ukraine. Therefore, we invite you to join the concert of gratitude to our soldiers and buy a ticket for a special concert.
The Academic Symphony Orchestra of the Lviv National Philharmonic will perform a programme dedicated to the 85th anniversary of Myroslav Skoryk under the direction of the orchestra's principal conductor, Theodore Kuchar. The Philharmonic's Director General Volodymyr Syvokhip will traditionally have a greeting speech.