"It is so little and so much to love your Homeland": on 29 June, the Lviv Philharmonic will hold a symphony evening in memory of Wassyl Slipak.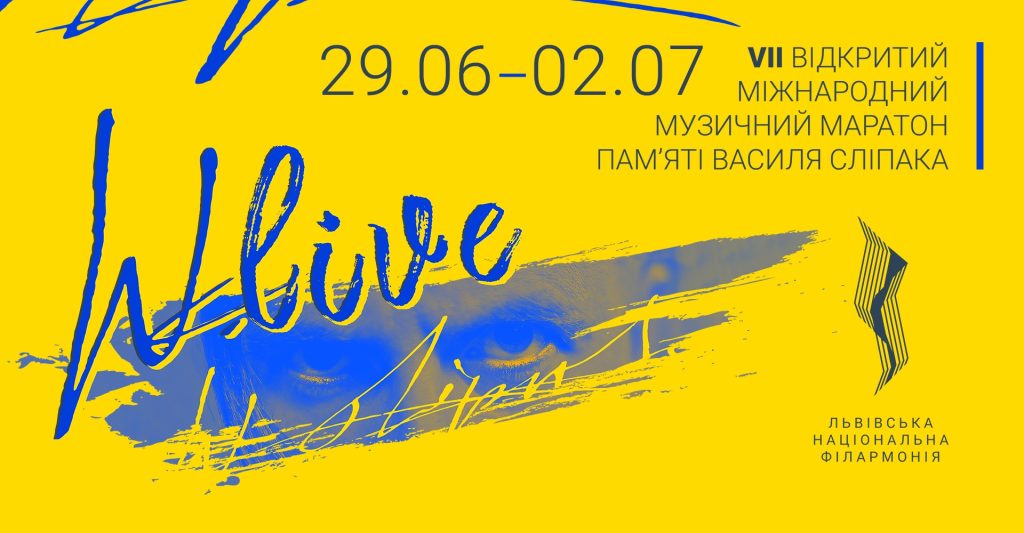 The seventh Open International Music Marathon in memory of opera singer and Hero of Ukraine Wassyl Slipak is currently taking place in Ukraine, France, Britain and other countries. The most famous performers are gathering to honour the musician and warrior who died in eastern Ukraine. The Lviv National Philharmonic will hold four events as part of the marathon. All of them are full of celebration of the light that Wassyl Slipak carried and its reflections in new ideas and a new generation of musicians.
After another creative crisis, the outstanding composer Gustav Mahler created a masterpiece of "the colour of the sky blue" – unlike his previous opuses, the Fourth Symphony combines the lightness and beauty of every timbre in a large symphony orchestra. Its transparent imagery, almost childlike naivety and openness to the world reveal an incredible depth of reflection on the universe. On 29 June, at 19:00, the large-scale opus of the genius artist will be performed by the Academic Symphony Orchestra under the baton of one of the most famous Polish conductors of his generation, Vincent Kozlowsky. Ukrainian soprano Inna Fedorii who will be the soloist of the evening told "GalInfo" what to expect.
What does the figure of Wassyl Slipak symbolise for you?
Courage, talent, justice. Unfortunately, I did not know Wassyl Slipak personally, and it is a great privilege for me to be the winner of the Grand Prix of the competition named in his honour. I know that he was a great patriot of his homeland, which he confirmed not only in word but also in deed.
"It is so little and so much to love your land" – these words of his resonate very deeply in my heart. When I took part in the Wassyl Slipak Competition, I was sure that this competition was not only highly professional but also highly moral. This happened thanks to the personality of Wassyl. Because there is no place for injustice and trickery in a competition named after the Hero of Ukraine who gave his life for freedom. There is music and a sincere heart.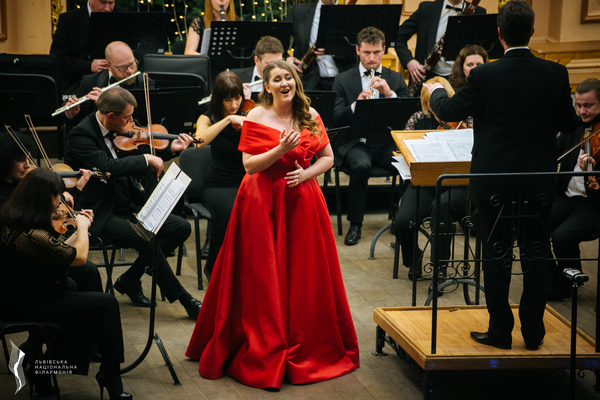 Why is music important and necessary even in times of war?
The phrase "music heals the soul" has become so common in our lives that people have missed feeling the meaning of this expression. And it is so true that until this therapy touches your heart in practice, you will not understand. Music accompanies us all our lives, gives us morale at times when we need it or helps us to release emotions that are grinding at our souls. For performers, this is obviously extremely important. Because it is our life, our profession.
We are mediators between music creators and listeners, and this is a very important mission. During the war, musicians continue to perform and help raise donations around the world to help Ukraine, as well as provide moral support to our defenders by giving concerts for them.
I was very excited when I learned that Mahler's 4th Symphony would be performed at the marathon concert. This will be my debut in the symphony genre and Mahler's work. The composer compared this symphony to the "blue of the sky." And I am very pleased that even before reading these words, I had identified a similar comparison of this symphony for myself. I invite you to listen to it!