A new review of "New York Concert Review" tells about the performance of the Lviv National Philharmonic Orchestra at Carnegie Hall. Reviewer Barrett Cobb reports that it was his "most memorable concert. It was both heart-warming and heart-rending".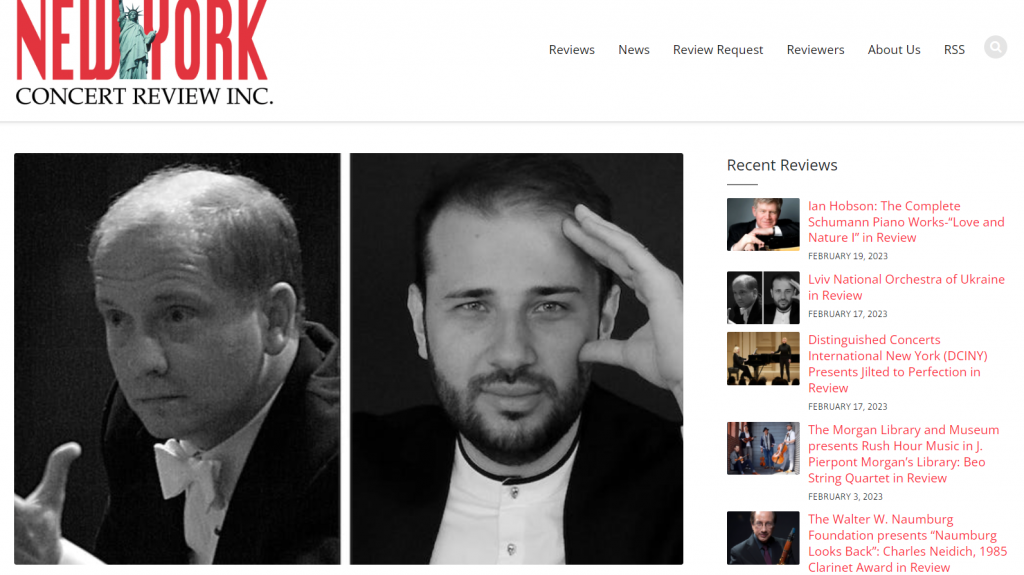 About Brahms' Piano Concerto No. 1 with the solo of the outstanding pianist Stanislav Khristenko, a music journalist points out: "Mr Khristenko flew over the keyboard with ease, tossing off virtuosic passages and soothing us with his warm sound. For an encore he amazed and enthralled us with Horowitz's Variations on a Theme from Bizet's Carmen, a highly entertaining and fiendishly difficult piece.
The critic was also particularly impressed by the democratic relationship between the conductor and the orchestra, which he noticed in the example of Dvořák's Ninth Symphony:
At the symphony's conclusion there was a long ovation. At this point it is usual for the conductor to give solo bows to principal players. At first, it felt a little disconcerting that this didn't happen, but then I realized that this was truly democracy and equality in action. Any individual recognition might have detracted from the feeling of group unity. Nevertheless, I felt a little disappointed that I didn't get to cheer as loud as I could through my K95 mask for the most eloquent and poignant playing of the English horn solo I have ever heard.
For an encore the listeners were treated to the Ukrainian composer Anatolii Kos-Anatolskyi's "Chasing the Wind" from his ballet, "The Jay's Wing". This rollicking dance was performed with great verve and abandon. There ensued a long ovation in the sold-out hall during which a large banner, which was a combination of both the American the Ukrainian flags, was unfurled by brass players at the back of the orchestra. It brought a tear to the eye and a strange joy laced with pain.