On August 15, a Symphonic Gala Concert was held as a result of master classes of young symphonic conductors. The initiator of the master class was the Student Scientific and Creative Society "Octopus" of the National Music Academy of Ukraine, which, in partnership with the Lviv National Philharmonic, managed to create a project that allowed students to join the professional life of the art institution while still studying, to immerse themselves in the creative atmosphere of the Philharmonic, to adopt unique experience of world-class specialists and expand the horizons of your professional future in Ukraine.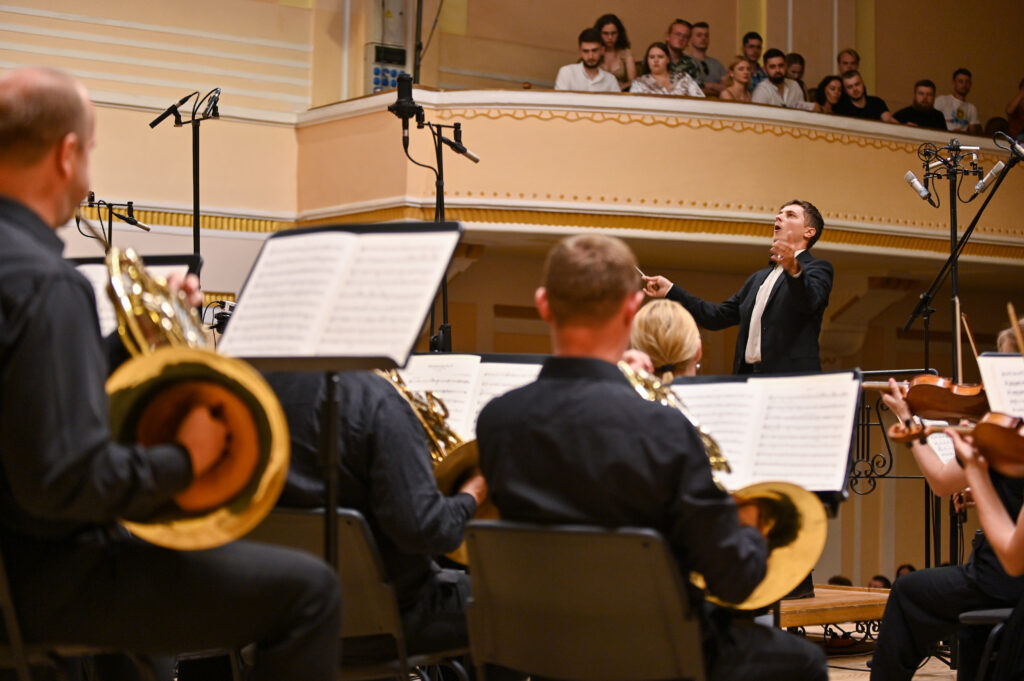 The participants gratefully commented on this event. Thus, Anton Bulanenko noted: "I was particularly impressed by the interest of a wide range of musicians in this event, who, in particular, were present these days. The experience of Mr. Theodore Kuchar in the realities of the musical life of Ukraine is quite interesting and unique in its own way. He had the opportunity of the excellent practice of working abroad, but he also has a great understanding of our mentality, our performing school and our traditions. This, in my opinion, allows us to better understand his ideas and makes the experience of performing abroad more accessible to our musicians, for which we thank him very much! Personally, an important experience for me was communication with the highly professional staff of the Lviv Philharmonic Symphony Orchestra and with Mr. Theodore directly, such meetings only motivate me to develop further. Communication with other young conductors from different parts of Ukraine blurs particular boundaries."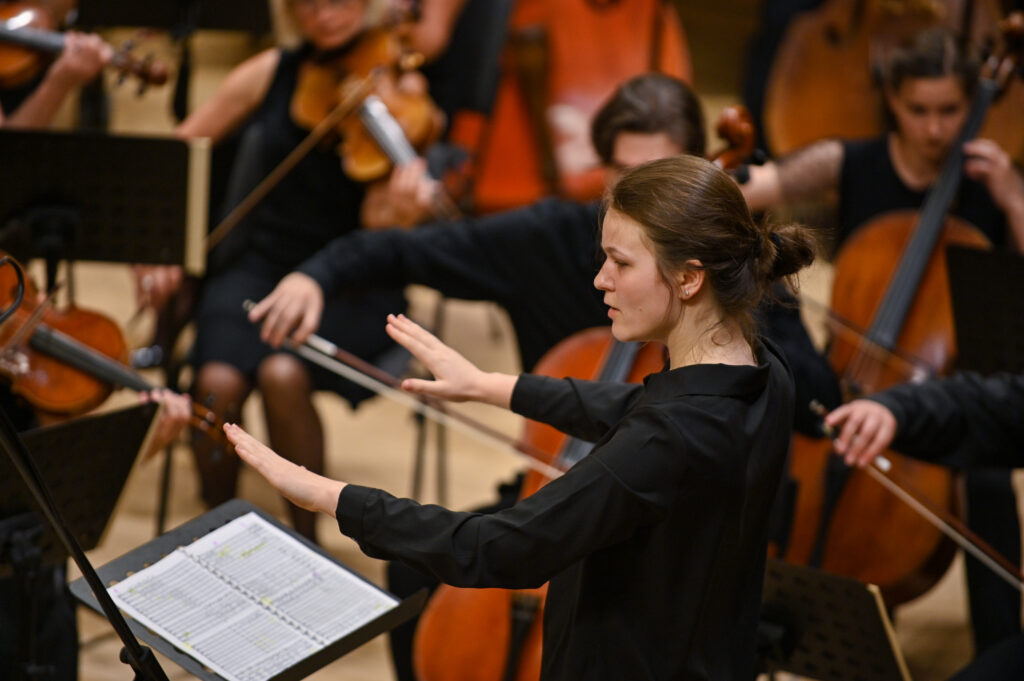 A special bonus for young conductors from orchestra musicians was the election of a musician through anonymous voting, who will have the opportunity to perform with the orchestra in the project "Conductors. In Ukrainian". Nataliia Kirychuk was chosen. According to her, "It was an unforgettable 5 days of practice, communication and valuable experience. The academic symphony orchestra of the Lviv Philharmonic is super professionals who love their work, so I, as a young conductor, felt confident and was able to get the most out of this event. Mr. Theodore is a world-class conductor, during these 5 days he relentlessly helped us, gave advice and shared his life experience. The gala concert of the master class was very well received by the public." Valeriia Yastrubetska also noted with joy that she had a great experience working with a professional team, unforgettable impressions during and after the concert, and amazing experience during rehearsals with her mentor Theodore Kuchar, which motivates her to develop more powerfully in the field of conducting.
Oleh Chaplynskyi also thanked the "Octopus" team for organizing a valuable master class for young conductors, as well as Mr. Theodore Kuchar and the Lviv National Philharmonic Orchestra for "patience, understanding, respect and dedication from the first day until the end of the concert."
In the end, the young musician Yuliia Hrabovska said: "This incredible event – working with such a professional team was a truly valuable experience, because thanks to joint efforts, an excellent result was obtained. Special thanks to Mr. Theodore, who shared his observations, practical tips and musical secrets that were new and interesting to me. It's nice that the professional was combined with the emotional, because that's how music really comes alive. Thank you to all the organizers and those involved in this great work, which for us students was another step towards better understanding and communication with the orchestra."