On September 8, Wesseling, Germany, hosted the first day of the newly created Sounds of Ukraine festival, founded by Lviv Philharmonic soloist Violina Petrychenko. The organizers invite the German public to listen to the beauty of Ukrainian romance and enjoy a journey through the violin repertoire from the nineteenth century to the present day, to get acquainted with the music of the most famous Ukrainian composers – Lysenko, Kosenko, Barvinskyi, Skoryk, Silvestrov.
According to Violina Petrychenko, her "main goal is to present the diversity of epochs, styles and moods by bringing together different musicians who share a common idea, namely to give Europe the opportunity to enjoy the richness of Ukrainian music."
As part of the "Sounds of Ukraine", the project collaborated with the famous violinist Natalia Gordieieva, who currently lives and works in Copenhagen. In an old and elegant hall, the works of Ludwig van Beethoven, Mykola Lysenko, Yulii Meitus, Viktor Kosenko, Stanislav Liudkevych, Morten Jessen and Maksym Shalygin were performed in chamber music.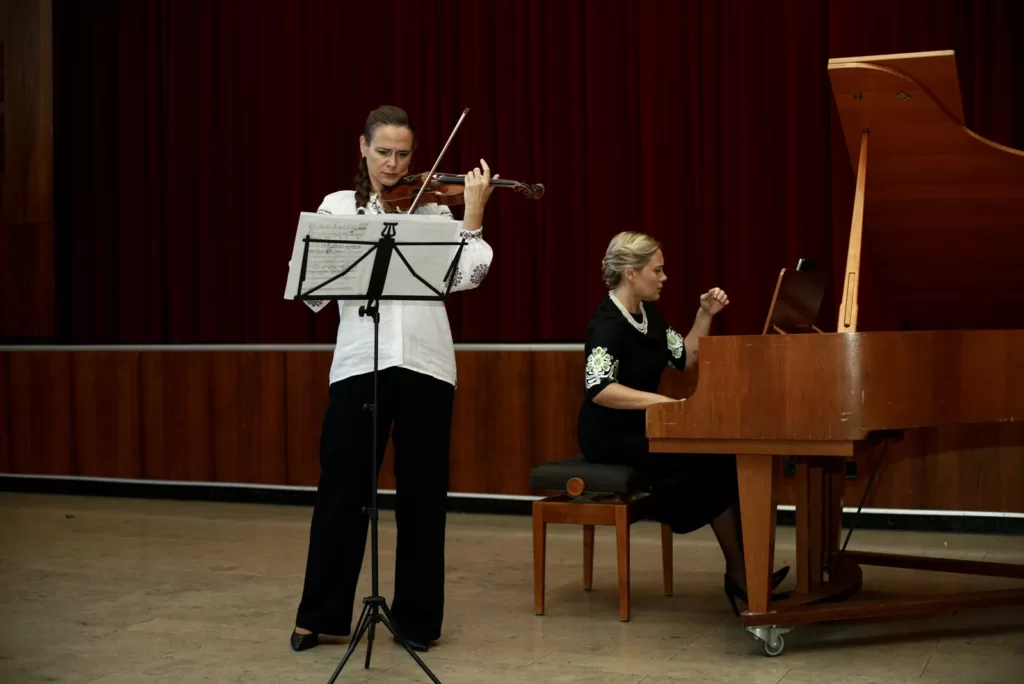 New soloists of the Lviv National Philharmonic, Liliia Nikitchuk (mezzo-soprano) and Maksym Rymar (cello), will also perform during the Festival on September 9 and 10.
In August 2023, Violina Petrychenko, a renowned Ukrainian pianist and ambassador of Ukrainian music, became a soloist of the Lviv Philharmonic. Her concert programs are distinguished by the depth of her ideas, delicate work with emotional content of the pieces. Most recently, she presented the premiere of Valentyn Silvestrov's cycle in Berlin.
The concerts will take place in Wesseling, Monheim am Rhein and Bonn in September, November and December. All the events are charity concerts, and the proceeds from the concerts will go to people who have suffered from the war and lost their homes.